We service, we repair, we repower, we advise, we have economy in mind.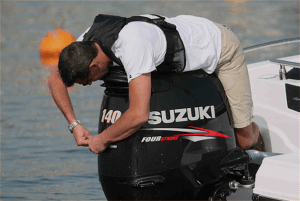 We are fully qualified and experienced marine mechanic in Sutherland shire, Sydney  providing quality boat engine repairs & services specialize in boat welding and marine fabrication.
We have nearly all of the latest computer diagnostic software to read information from the heart of your marine engine to assist us in troubleshooting any problems, and also gives us past fault codes and engine history. Beside all this technology, The Owner – David, with very logical and methodical minds that can often diagnose problems that the software cannot.
Our marine mechanic role is to keep your boat on the water. Whilst service and repair are our forte, there are times when repairs are unfeasible, and repowering the boat becomes a whole lot more viable.
All brands of outboards including  Mercury, Mariner, Johnson, Evinrude, Yamaha, Suzuki, Honda, Tohatsu
Mercruiser sterndrives and inboards
Trailer repairs – mostly limited to changing wheel bearings
Computer diagnostics (fault code checking) on all EFI (electronic fuel injection) outboards & EFI Mercruisers
Mercury and Mercruiser parts – new and secondhand
All boating accessories
All Marine Mechanical Repairs
As an Expert marine mechanic in Sydney DM Marine is also available to do a Pre Purchase Boat Inspection if you are interested on purchasing new boat/yacht in Sydney. Take advantage of our decades of experience in the marine industry. We will give you professional advice and feedback on your new boat/yacht.